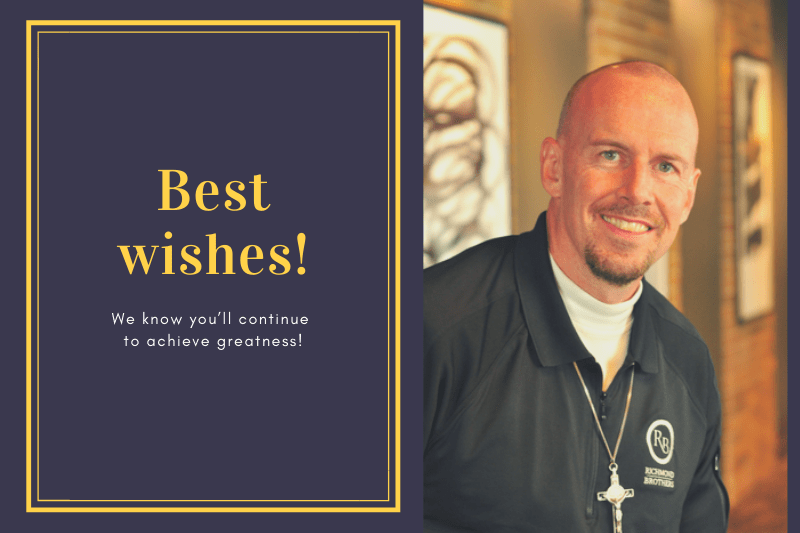 We wanted to officially announce that after 27.5 years of wonderful service, our Co-Founder of Richmond Brothers, John "GB" Richmond, has "retired" from his position here at RB to further pursue his personal passions.
During his time at the University of Michigan, John earned his Bachelor of Arts in Sports Management and Communications. Now, it has come full circle as he continues a career in broadcasting as the Business Development Manager for Mid-West Family SW.
While we are of course saddened to see a beloved member of our RB family leave, we are extremely excited to see him grow and we wish him all the best and more on his new journey! Congratulations, GB! You will forever be a part of our RB family no matter where the wind takes you.
Ready to Take The Next Step?
For more information about any of the products and services listed here, schedule a meeting today or register to attend a seminar.